Note
Click here to download the full example code
Political Boundaries¶
The borders argument of pygmt.Figure.coast specifies levels of political boundaries to plot and the pen used to draw them. Choose from the list of boundaries below:
1 = National boundaries

2 = State boundaries within the Americas

3 = Marine boundaries

a = All boundaries (1-3)
For example, to draw national boundaries with 1p thickness black lines use borders="1/1p,black". You can draw multiple boundaries by passing in a list to borders.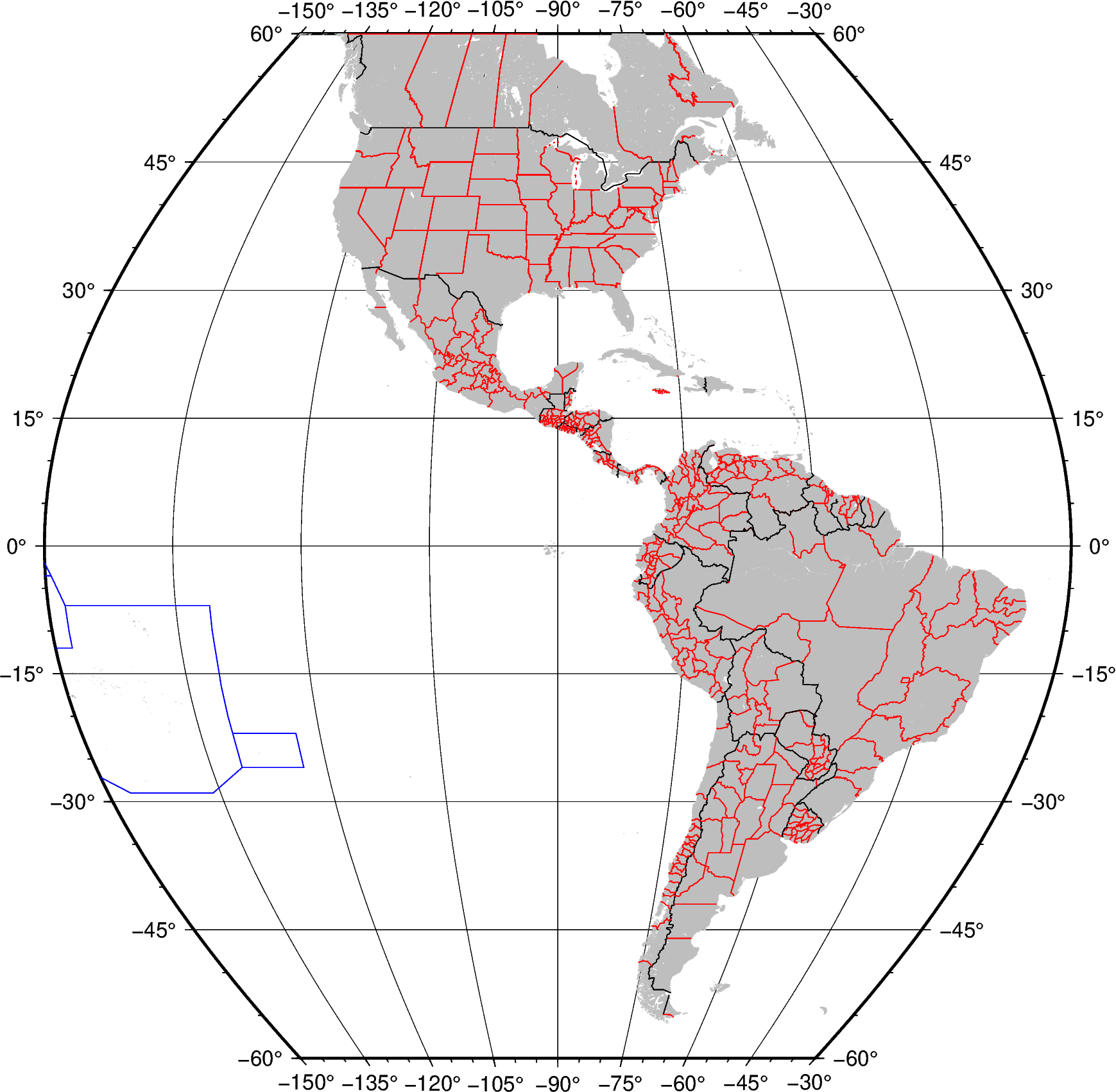 Out:
<IPython.core.display.Image object>

import

 

pygmt





fig

 

=

 

pygmt

.

Figure

()




# Make a Sinusoidal projection map of the Americas with automatic ticks




fig

.

basemap

(

region

=

[

-

150

,

 

-

30

,

 

-

60

,

 

60

],

 

projection

=

"I-90/8i"

,

 

frame

=

"afg"

)




# Plot each level of the boundaries dataset with a different color.




fig

.

coast

(

borders

=

[

"1/0.5p,black"

,

 

"2/0.5p,red"

,

 

"3/0.5p,blue"

],

 

land

=

"gray"

)




fig

.

show

()



Total running time of the script: ( 0 minutes 1.451 seconds)