Creating a 3-D perspective image
Create 3-D perspective image or surface mesh from a grid using pygmt.Figure.grdview.
The pygmt.Figure.grdview method takes the grid input. The perspective parameter changes the azimuth and elevation of the viewpoint; the default is [180, 90], which is looking directly down on the figure and north is "up". The zsize parameter sets how tall the three-dimensional portion appears.
The default grid surface type is mesh plot.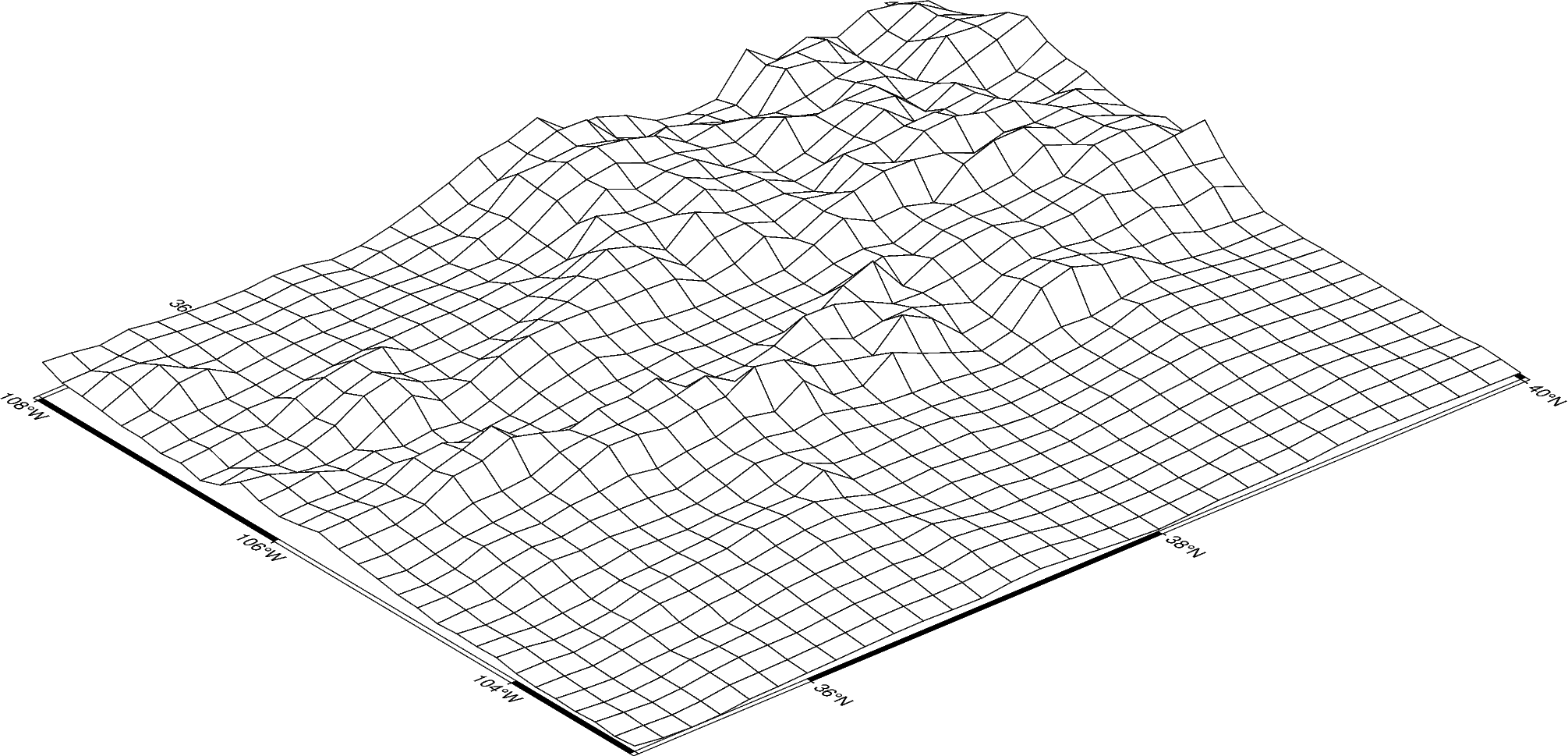 The grid surface type can be set with the surftype parameter. The default CPT is turbo and can be customized with the cmap parameter.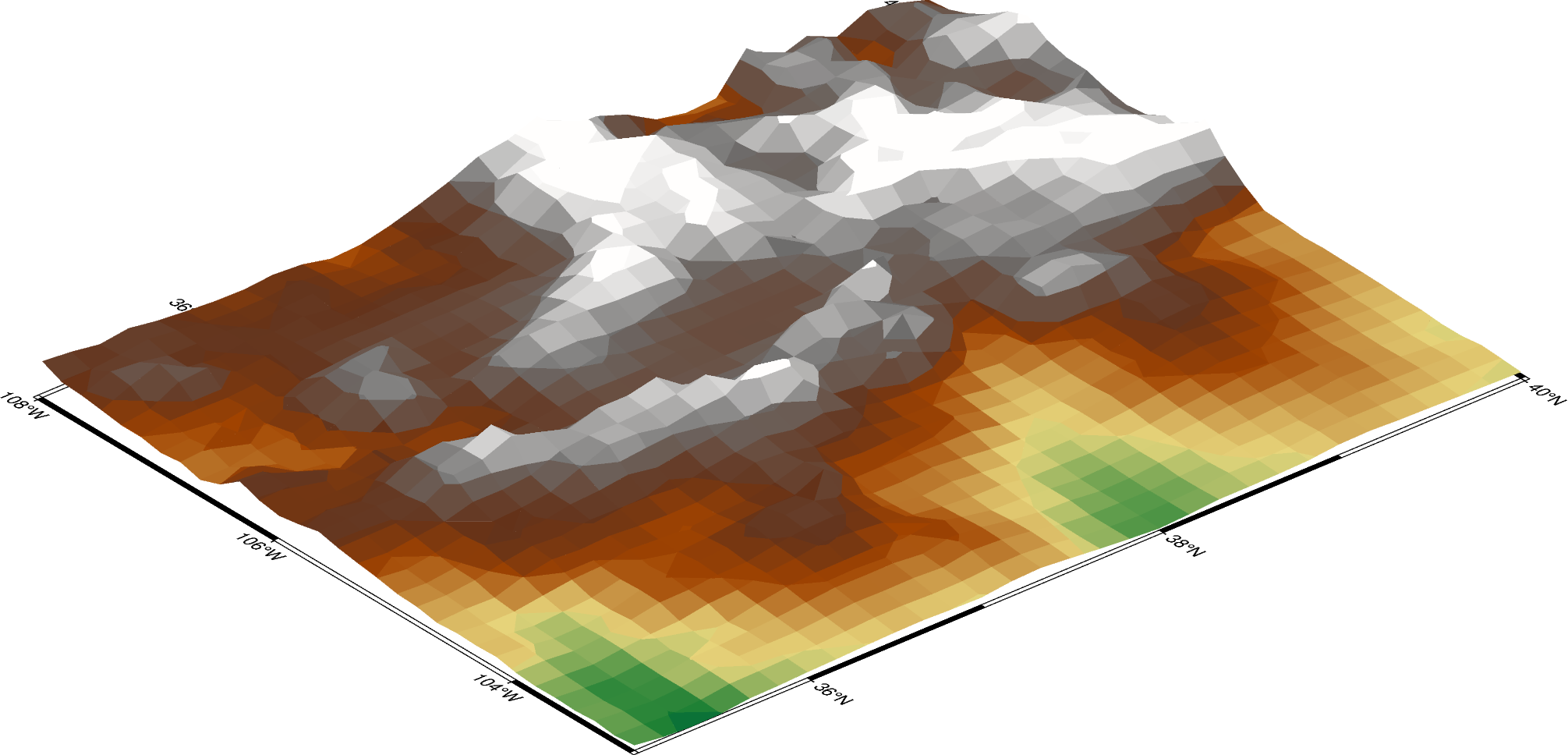 The plane parameter sets the elevation and color of a plane that provides a fill below the surface relief.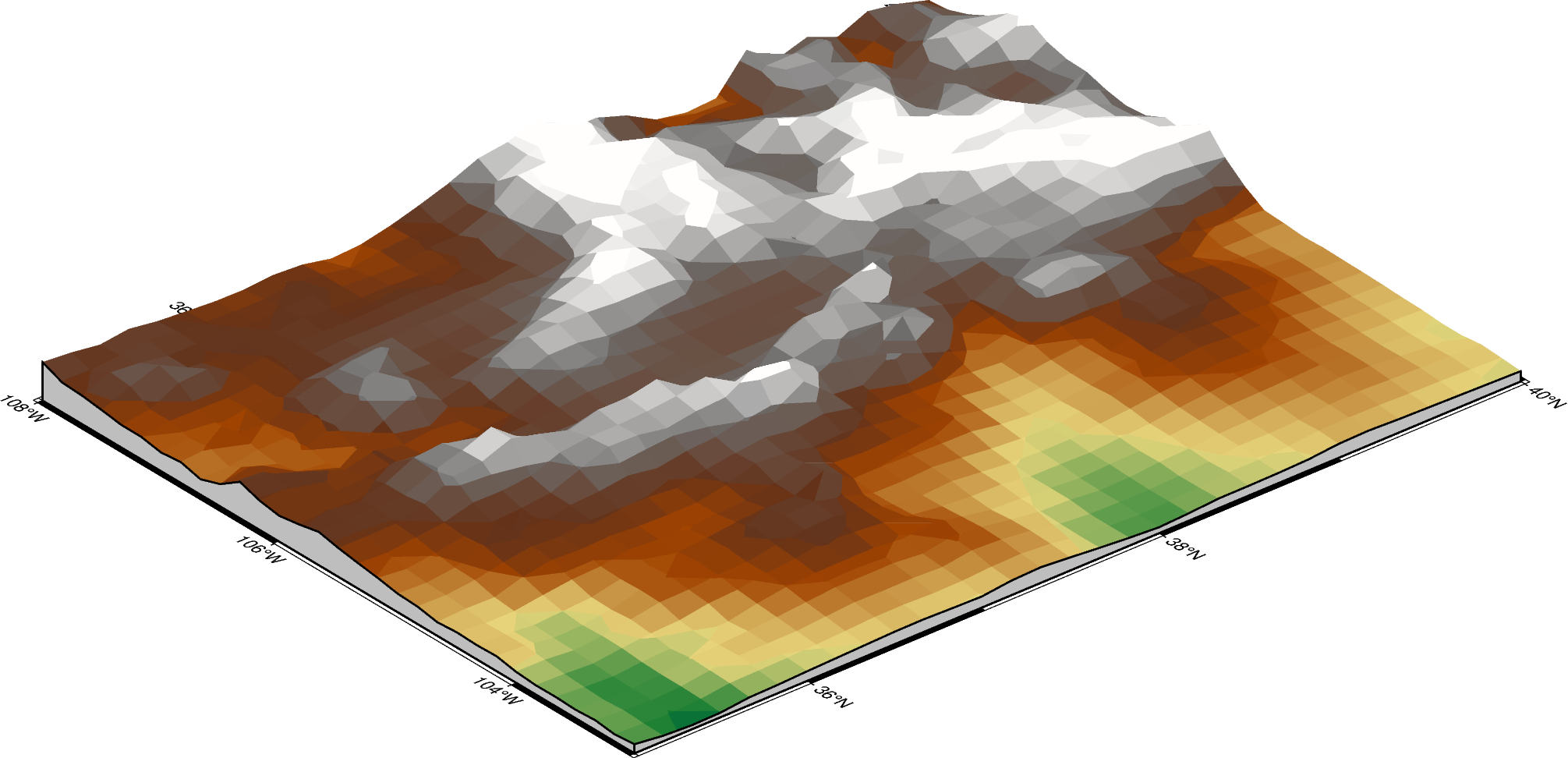 The perspective azimuth can be changed to set the direction that is "up" in the figure. The contourpen parameter sets the pen used to draw contour lines on the surface. pygmt.Figure.colorbar can be used to add a color bar to the figure. The cmap parameter does not need to be passed again. To keep the color bar's alignment similar to the figure, use True as the perspective parameter.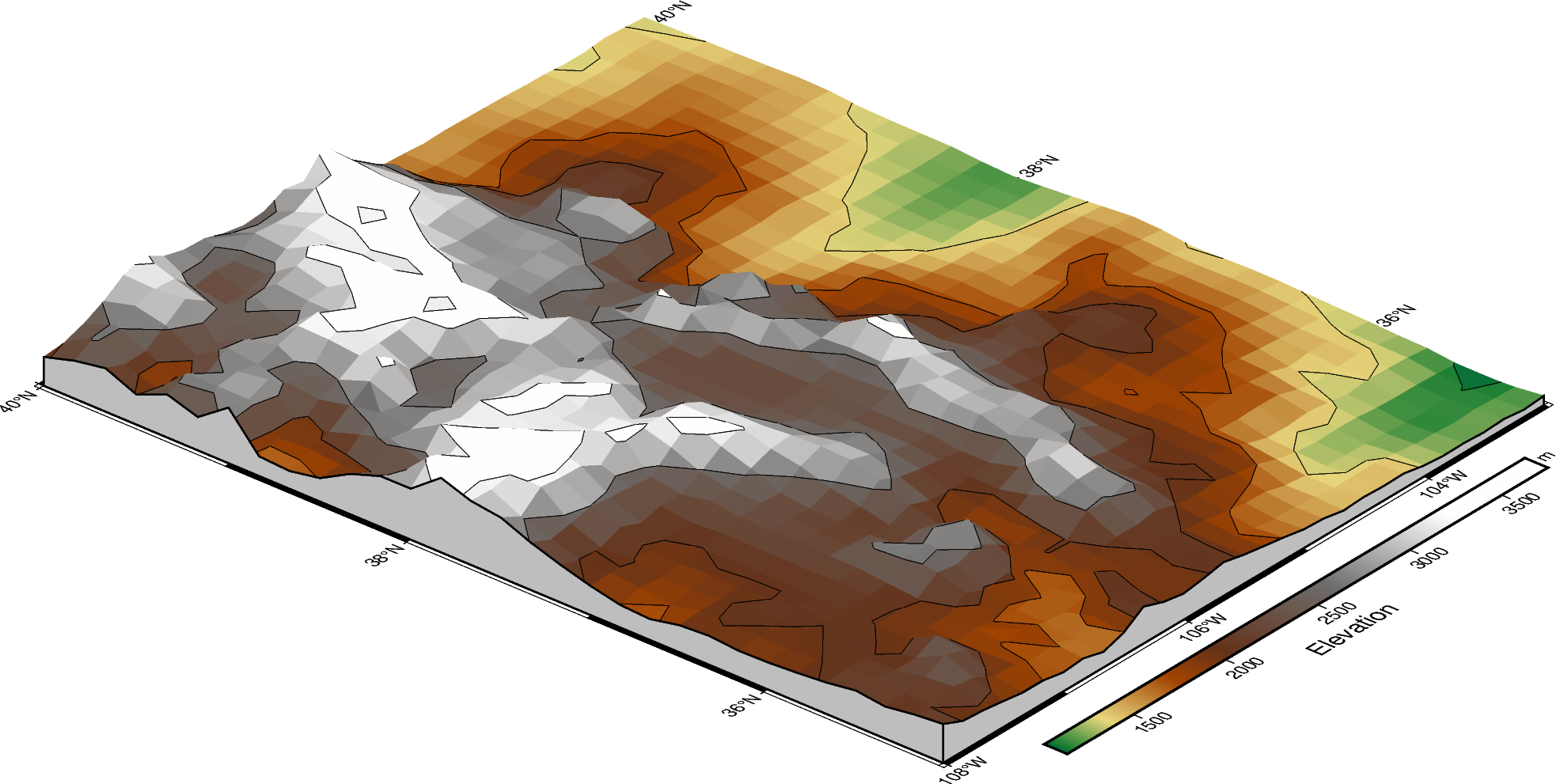 Total running time of the script: ( 0 minutes 2.754 seconds)