Adding an inset to the figure
To plot an inset figure inside another larger figure, we can use the pygmt.Figure.inset method. After a large figure has been created, call inset using a with statement, and new plot elements will be added to the inset figure instead of the larger figure.
Prior to creating an inset figure, a larger figure must first be plotted. In the example below, pygmt.Figure.coast is used to create a map of the US state of Massachusetts.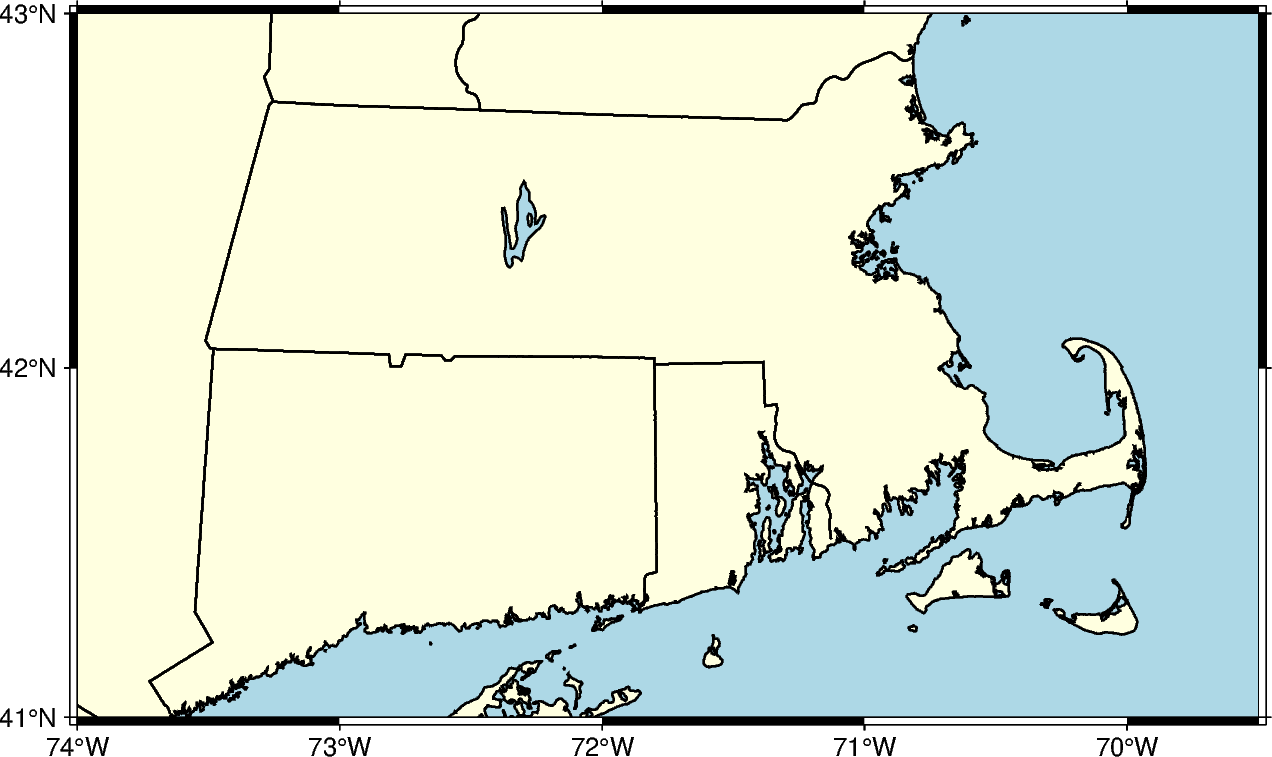 The pygmt.Figure.inset method uses a context manager, and is called using a with statement. The position parameter, including the inset width, is required to plot the inset. Using the j argument, the location of the inset is set to one of the 9 anchors (bottom-middle-top and left-center-right). In the example below, BL sets the inset to the bottom left. The box parameter can set the fill and border of the inset. In the example below, +pblack sets the border color to black and +glightred sets the fill to light red.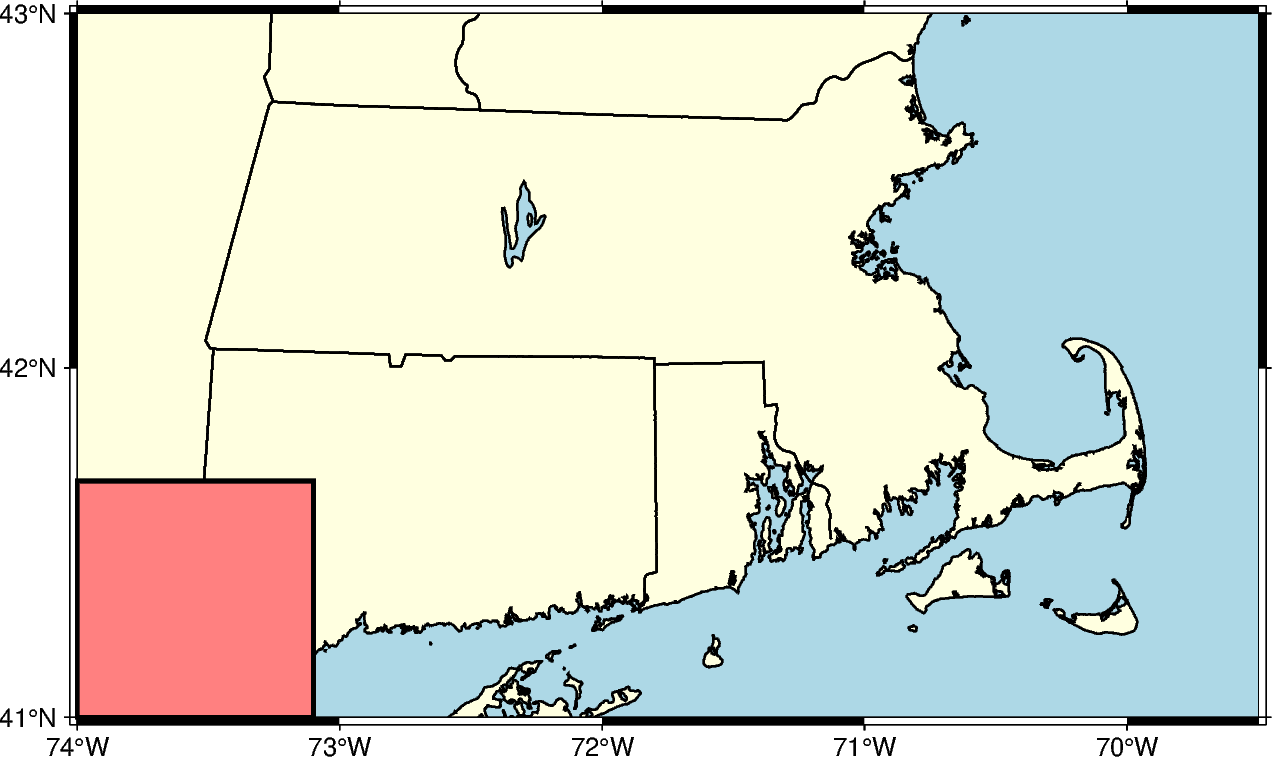 When using j to set the anchor of the inset, the default location is in contact with the nearby axis or axes. The offset of the inset can be set with +o, followed by the offsets along the x- and y-axis. If only one offset is passed, it is applied to both axes. Each offset can have its own unit. In the example below, the inset is shifted 0.5 centimeters on the x-axis and 0.2 centimeters on the y-axis.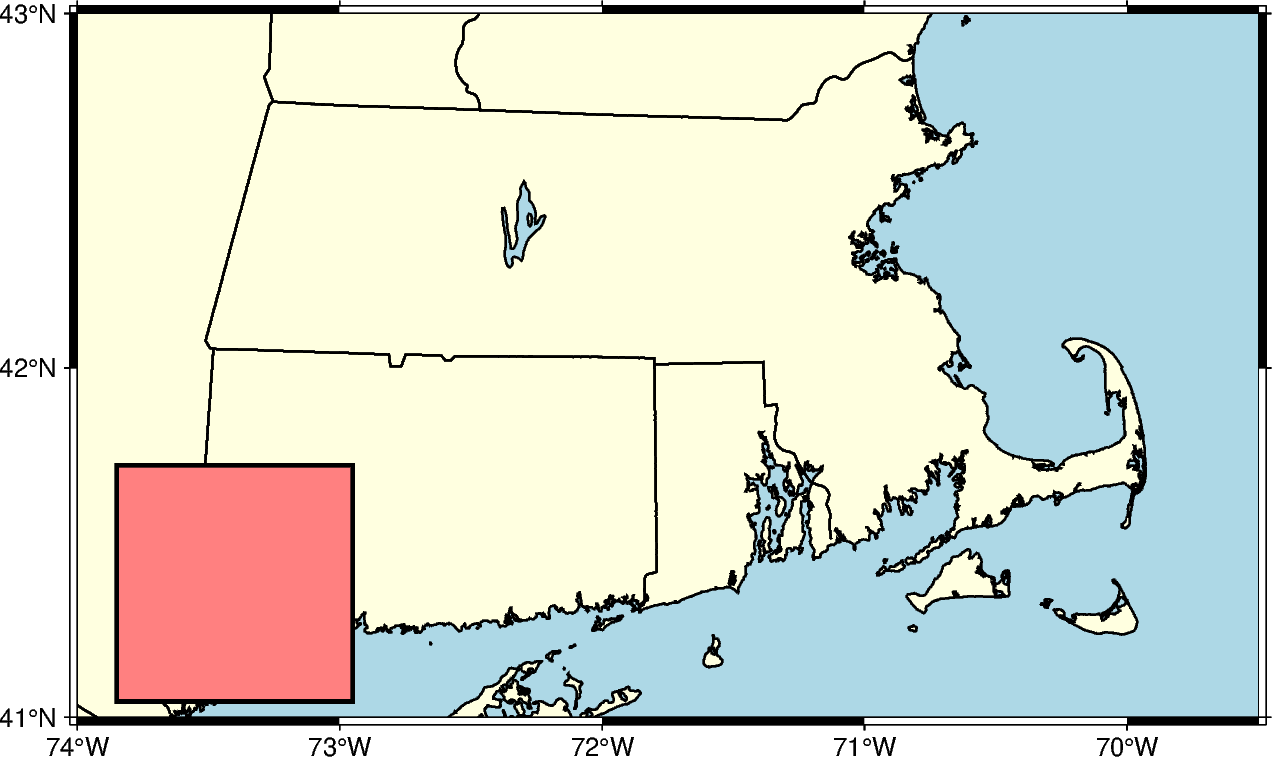 Standard plotting methods can be called from within the inset context manager. The example below uses pygmt.Figure.coast to plot a zoomed out map that selectively paints the state of Massachusetts to show its location relative to other states.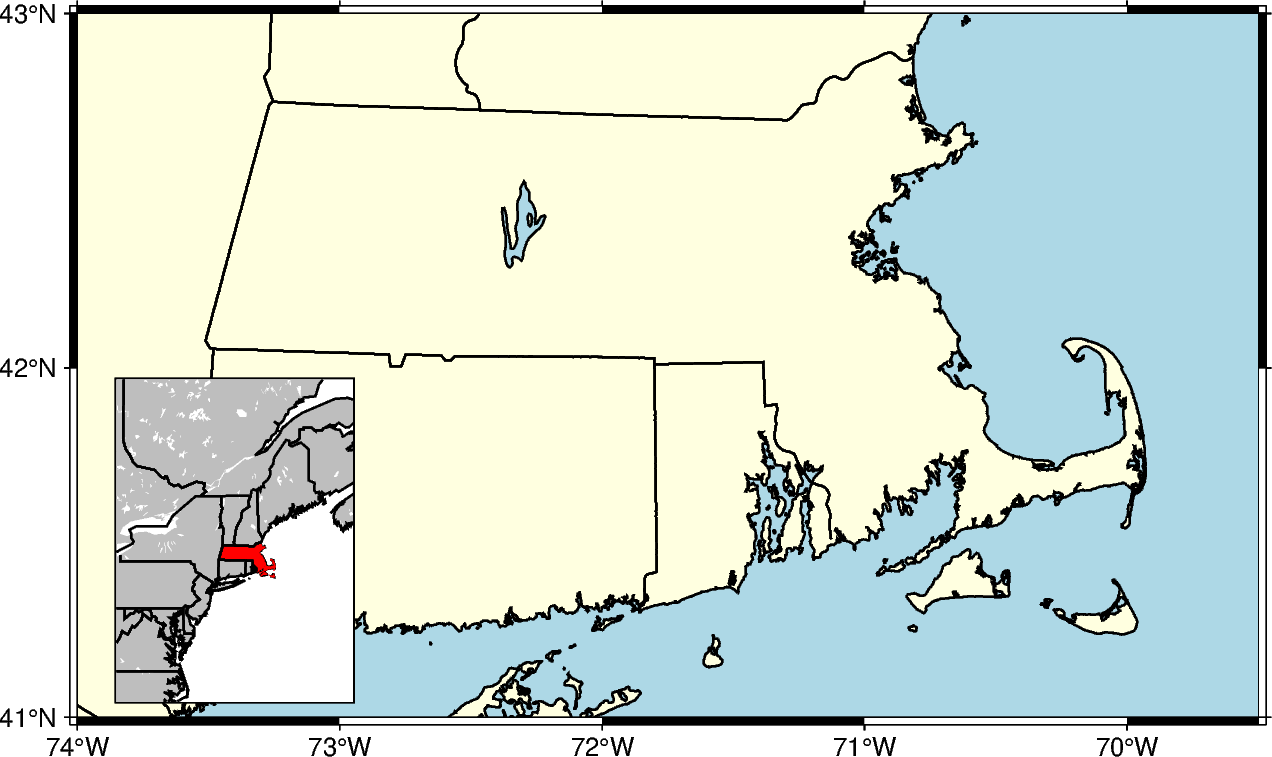 Total running time of the script: (0 minutes 3.171 seconds)